Legacy Foundation Board Funds Grants x3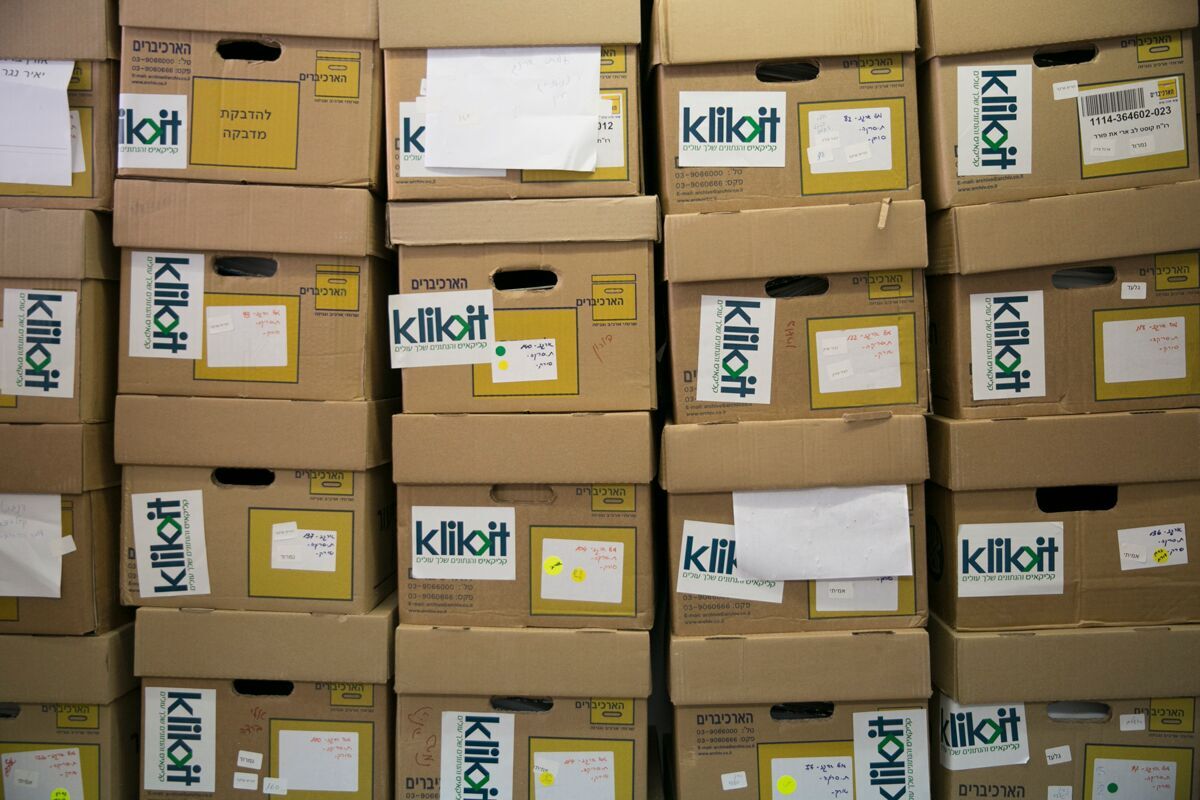 Israel program for special needs youth to scan and digitize office documents is one of the Foundation funded programs.  Pictured are boxes of documents waiting to be  digitized.
Three JewishColumbus Foundation funds will address current and emerging needs in Columbus, South America and Israel.  
The National Council of Jewish Women, Columbus Section was awarded a $5,000 Social Justice grant for their inaugural Back-to-School Pop-Up Store to ensure that under-priviledged elementary school students start the school year with new backpacks, shoes, clothes, coats, supplies and a book.  
The American Jewish Joint Distribution Committee was awarded $23,000 for humanitarian crisis needs in South America.  Additionally, Dualis, an Israeli nonprofit organization that directs philanthropic investments to social enterprise efforts was awarded a $20,000 Melvyn Palius Israel Environmental Fund grant.  Dualis will use these funds for an environmental program in Israel engaging youth with special needs to reduce paper usage at corporate businesses by providing scanning and data entry services. 
Please call Gary Robins at 614.338.2365 to talk about opportunities for you to establish an endowed or donor-advised fund.