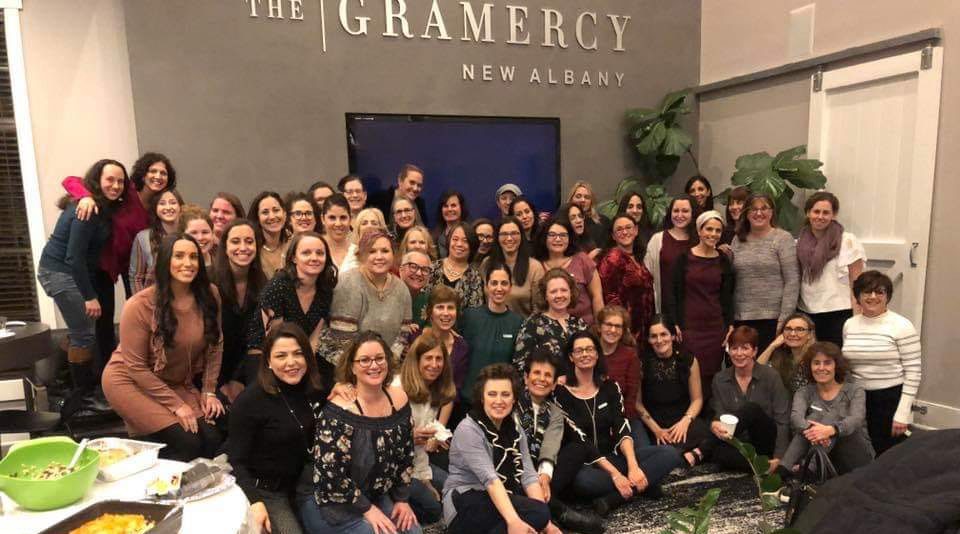 Mamanet Not Just A Sports League
Mamanet, the JewishColumbus and JCC sports league for mothers, is not just a Cachibol league. It is a social and service-oriented group. Last week, 75 players came together to celebrate their league and to enjoy each other's company. The event, which included a potluck dinner, fondue and karaoke, took place at the host house at The Gramercy, a Kaufman development in New Albany.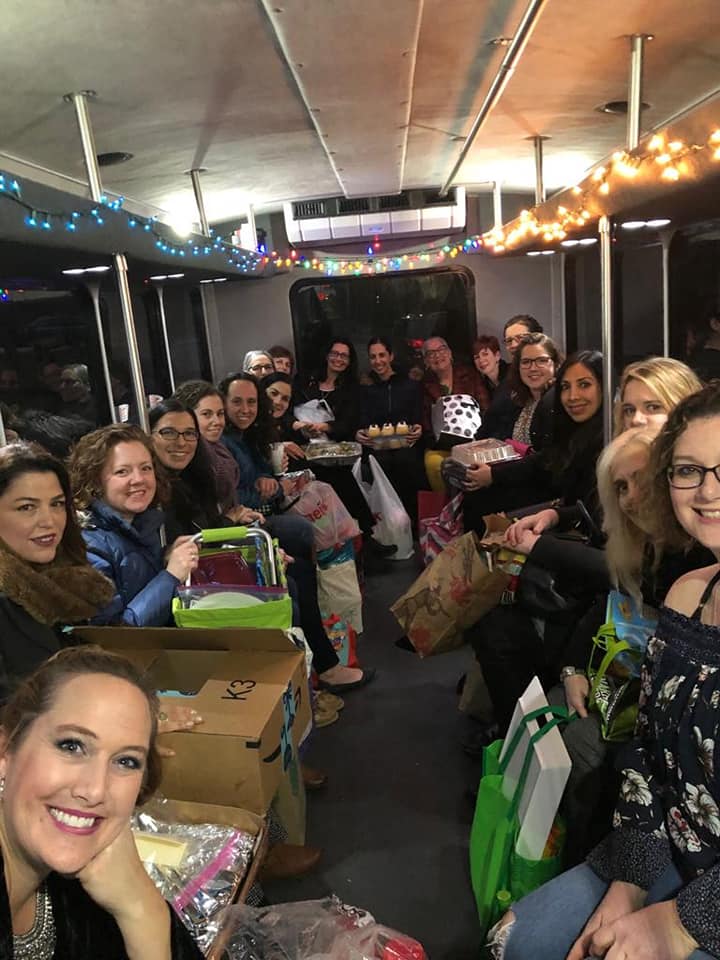 The league originated in Israel 13 years ago and now is in its 3rd season in Columbus. It has grown from four teams at the JCC to six teams across Columbus with more than 100 women playing. The sport Cachibol, also known as Newcomb, is a variation of volleyball where players catch, pass and throw the ball using a regulation-size volleyball and court.
Mamanet is part of JewishColumbus' Partnership2Gether collaboration with our partnership city, Kfar Saba. Mamanet is based on three tenets: connect Columbus women with Israel, bring together a diverse group of women for companionship and friendly competition and to provide volunteer community service opportunities in Columbus.
A lay leadership committee, "The Management," headed up by co-chairs Ayelet Ben David and Tammy Mor, organizes the league.
In addition to the fun social element of the evening, the women brought in collected winter clothing for the NCJW Back to School Store drive that is being organized in partnership with JewishColumbus' Women's Philanthropy, Young Jewish Columbus and Mamanet.
For more information about the Mamanet league go to JewishColumbus.org/mamanet or contact Merav Livne-Dill at merav@JewishColumbus.org.