Campaign Recruitment Event Emphasized the Need for Community Ambassadors
---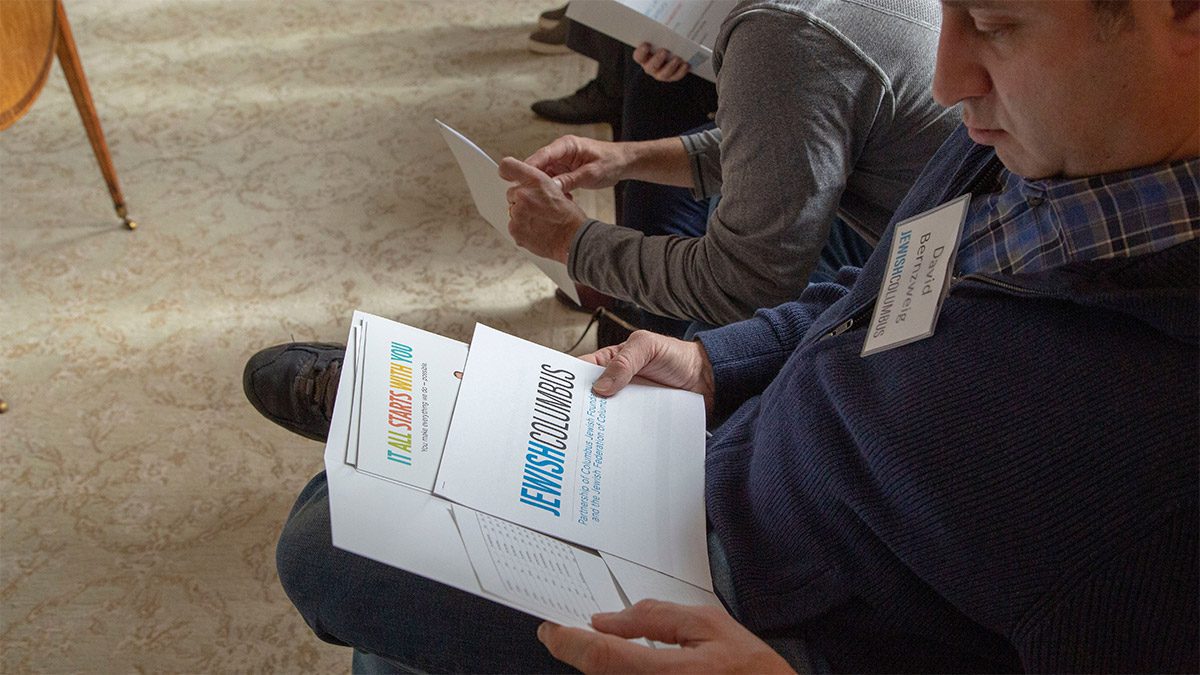 ---
Thirty community members attended a Campaign Recruitment event at the home of JewishColumbus Board Chair, Robert Schottenstein and his wife Jeri Block, on Sunday, February 3rd. The event inspired attendees to become community ambassadors for JewishColumbus.
Community ambassadors provide leadership by educating the donors in the community about our work and how funding by JewishColumbus makes an impact locally and in Israel.
Interim Chief Development Officer, Shary Levitt, discussed the elevated place Columbus holds as a leader for philanthropy by the Jewish Federations of North America (JFNA).  JewishColumbus is part of the Federation system which is the second largest philanthropic network on the planet. All together, JFNA raises $900 million in unrestricted dollars annually and $2 billion through legacy and other philanthropic gifts.
Levitt stressed the fact that Columbus, as one of the fastest growing cities in the U.S., has an opportunity in becoming known as "best in class" for raising funds for local needs as well as for Israel and Jewish communities around the world.
Campaign Chair, Dr. Jonathan Feibel, emphasized the need for authentic community conversations to build relationships with our donors as opposed to just focusing more transactional conversations. JewishColumbus is making an effort to learn more about our donors dreams for our community and is hopeful that in return, donors will understand that the way to achieve those dreams by supporting our annual campaign.
Robert Schottenstein spoke about the future of building consummate trust with the JewishColumbus partner agencies, and their supporters, so JewishColumbus is seen as a leader in raising communal funds for the Columbus community.
Feibel additionally thanked his Campaign Cabinet: Robert Schottenstein, Audrey Tuckerman, Jim Bowman, Lynne Garfinkel, Shelly Igdaloff, Brian Schottenstein, Michael Schottenstein and Emily Supowit, a group of lay leaders who are overseeing the fundraising efforts of JewishColumbus.
IT ALL STARTS WITH YOU: You make everything that JewishColumbus does -- possible through your efforts in our Annual Campaign.
If you are interested in becoming a community ambassador or would like to know more about the Annual Campaign, contact Shary Levitt, at shary@JewishColumbus.org