Medical Mission Wants to Save Israeli Children's Lives
---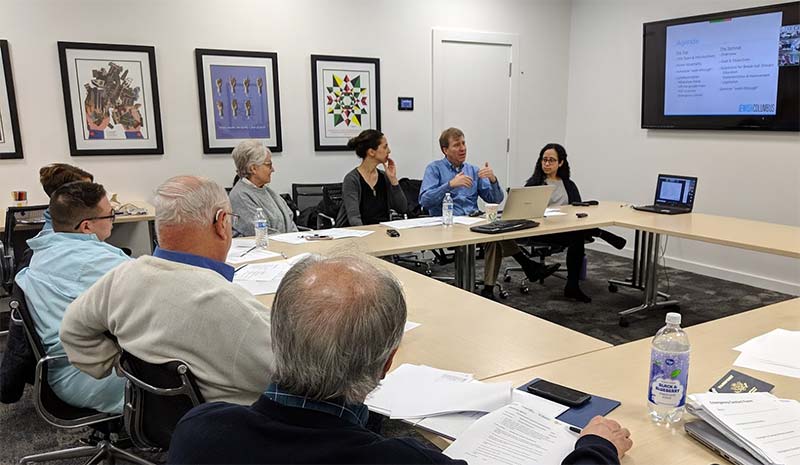 The Columbus Medical Response Group mission to Israel convened their pre-trip meeting on Sunday, February 24th. Medical professionals from Columbus will travel March 30 – April 4, 2019 to the Meir Medical Center in Kfar Saba for the opportunity to explore improvement of pediatric care for abusive head trauma in Israel.
The team, lead by Dr. Daniel Cohen, Professor of Clinical Pediatrics, Associate Division Chief of Emergency Medicine at Nationwide Children's Hospital, will discuss procedures active in Ohio to deal with children who suffer from abusive head trauma.
The Ohio medical team will lead discussions on procedures for when children are admitted to the ER with a head trauma, the processes that Ohio has put in place to provide early detection of the trauma by primary caregivers like daycare centers, and will also speak about the experience of passing the Shaken Baby Syndrome legislation in Ohio. The group hopes to help local activists with national legislative change in Israel for early childhood educators' requirements in Israel.
The medical mission is part JewishColumbus' Partnership2Gether (P2G) program with the city of Kfar Saba.  P2G is a platform for the cultivating of unity between Jewish communities through meaningful and ongoing ties.  Kfar Saba and Columbus' strong link is attributed to the dedicated volunteers on the steering committees in the two cities.
To learn more about the Partnership2Gether and the Israel & Overseas programs, contact Merav Livneh Dill at merav@jewishcolumbus.org or by phone at 614.559.3206.
---
IT ALL STARTS WITH YOU: JewishColumbus is able to bring programs like P2G that connects Columbus professionals with Israeli professionals, creating impact on Israeli society because of donors like you who gave to our Annual Campaign.