Larry Moses to receive the Edgar M. Bronfman Award
---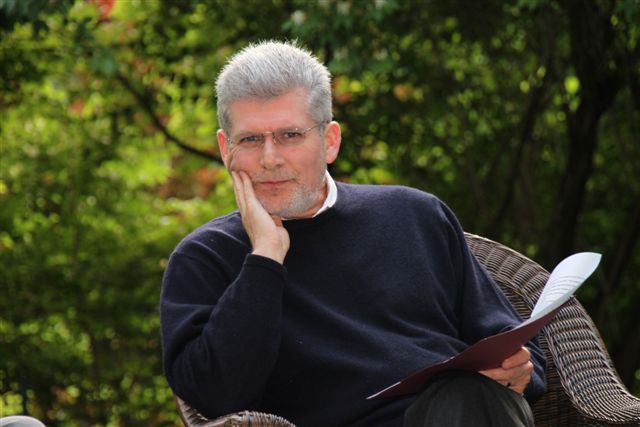 Image courtesy of www.wexnerfoundation.org.
---
In recognition of his years of service and leadership, Hillel International will honor Larry Moses at its annual Spring Celebration, celebrating Jewish life on campus, on May 21.
Moses will receive the Edgar M. Bronfman Award, presented to a current or former Hillel professional who has served the movement with distinction and honor, and whose impact is outstanding and lasting, like Bronfman himself.
Moses is a fixture in Jewish leadership locally and internationally. He is the senior philanthropic advisor to the Wexner Family and Foundation and previous president of the Wexner Foundation, member of the Hillel International Board of Directors, chair of Hillel's Governance Committee, and co-chair of the Hillel U Advisory Board.
"The commitment and support that Larry has given to the Hillel movement throughout the years serve as a model… at developing the next generation of Jewish leaders," said Eric D. Fingerhut, President, and CEO of Hillel International. "I am honored to present Larry with Hillel's highest honors to publicly recognize that dedication and their role in Hillel International's vision of engaging with and enriching the lives of every Jewish student."
Moses began his Jewish professional career as the Hillel director at San Francisco State University, and he served as the international director of Hillel from 1984 through 1987. Moses is a scholar of Holocaust studies, a leadership educator, and a mentor to countless colleagues. Locally, an award bears his name to recognize an outstanding young Jewish professional.
"Larry is an outstanding thought leader for the community and one of our most prized treasures. He inspires the community especially with his focus on helping cultivate new leadership," said Joel Marcovitch, CEO of JewishColumbus. "Columbus is fortunate to have Larry available for sage advice in the Columbus Jewish community. This award is very well deserved"
Moses has published widely circulated articles and has made frequent keynote speeches on the challenges of leadership in modern Jewish life.
Moses will be honored at Hillel International's 2019 Spring Celebration at Capitale in New York City on May 21. Information about making reservations can be found at Hillel's website at https://hillelgls.org/events/hillel-spring-celebration-2019/.