Welcome Letter
Shalom,
Thank you for your interest in the JewishColumbus Grant Program. Our updated and reformatted FY19 Grants Guide provides you with all of the information you need to learn about our grants program and how to apply for funding.
Our Grant Program is spearheaded by the Legacy Columbus Jewish Foundation Board of Trustees, donors, and volunteers. They are the stewards of the community's endowment coffers and serve as goodwill ambassadors to past, current and future donors. They especially understand that the integrity of the grant program is based on a thorough understanding of the community's long-term service needs and are committed to doing their part to meet those needs while maintaining the expressed wishes of our donors and the missions of the Foundation and JewishColumbus.
As Director of Grants, I embrace these principles and staff our program accordingly. Communication during the grant cycle is important. Please call or email me if you'd like to bounce off a grant idea or would like me to read through your grant application before it is submitted (a four-day turnaround works best). If your grant is approved, invite me to see the program in progress (when appropriate) and keep me abreast of success and challenges or needed changes.
Should you decide to submit a grant on behalf of your 501(c)3 organization, these are my top tips:
1. Gather the required attachments early; most likely you will be asking your colleagues to provide them.
2. Schedule time on your organization's next Executive Committee or Board meeting for their approval
3. Obtain the signature of the organization president and executive director on the required document at least one week prior to the application deadline.
4. Ask three people unfamiliar with the grant to read the application and budget for contextual errors, typos, missing words, numbers that do not balance, etc.
5. Submit the application at least one day prior to the deadline because you can!
Please do not hesitate to reach out to me at susan@jewishcolumbus.org or 614.338.2365 if you have any questions, concerns or comments.
Regards,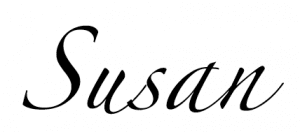 Susan Tanur
Director of Grants