ABOUT PJ LIBRARY
If you love cuddling with your kid(s) and reading together, this is perfect for you. You'll be gifted a Jewish children's book every month! The books are about Jewish holidays, values (like being kind to others), and folk tales. They're kid tested, age appropriate, beautifully illustrated, and so cute! You'll love them as much as your kids do.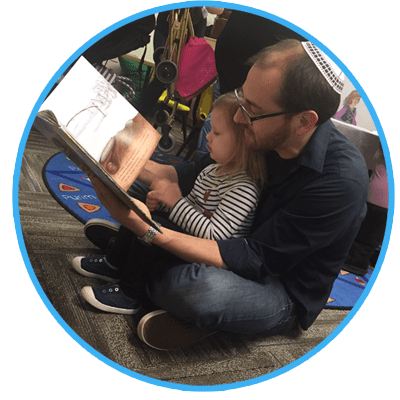 People often ask what comes after PJ Library?
In 2016, we launched the answer to that question with PJ Our Way. PJ Our Way offers the gift of exceptional books with Jewish themes to kids ages 8½-12 – books that they choose themselves!
At the beginning of each month, kids visit this website to choose a book from a selection of four high-quality titles that have been reviewed by a panel of PJ educators, parents, and kids. That's 12 books a year! To make the choice easier, every title offered comes with a synopsis and author bios, ratings and reviews, and video trailers. Kids can also take polls and quizzes, participate in monthly interviews and challenges, and comment on blog posts. The PJ Our Way site is a safe and moderated space, perfect for acclimating older kids to using the web independently.
Register at www.pjourway.org.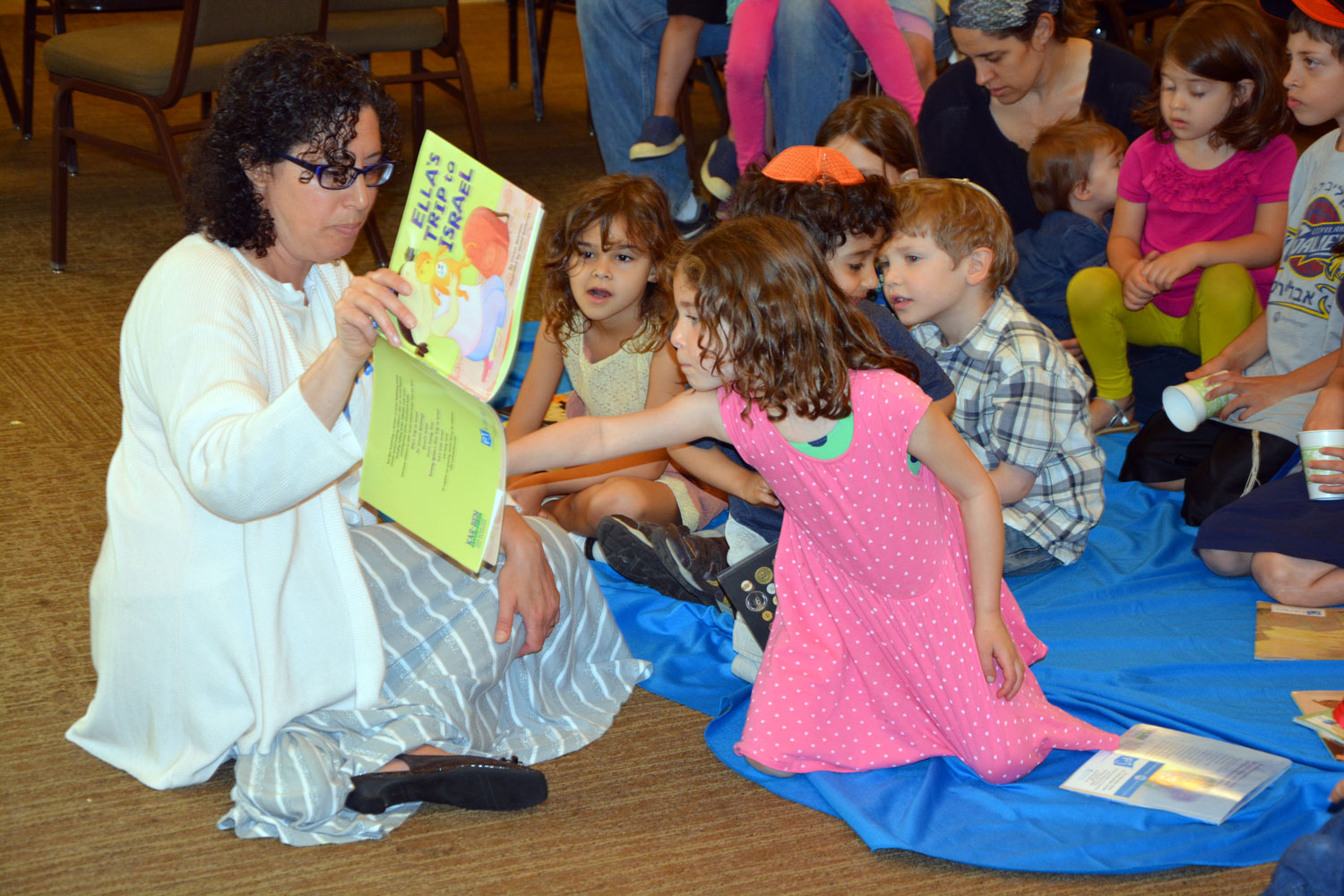 PJ Library is more than just the books.
Throughout the year we gather for story times and all sorts of special programs where you and your kids can meet new friends. PJ Library is for any family raising Jewish children-affiliated, unaffiliated, interfaith or non-traditional-from birth through 8 years old.
What are you waiting for? Sign up today and tell your friends! PJ Library is available as a gift throughout Central Ohio from JewishColumbus.
Visit our Facebook page for up to the minute information about upcoming PJ Library events! www.facebook.com/pjlibrarycolumbus