$500,000 allocation to bolster security – help us with this commitment!
---
This week the JewishColumbus Board voted unanimously to allocate $500,000 to bolster security for all Central Ohio Jewish agencies and congregations.
Our allocation is only possible with support to our Annual Campaign.
As Jews, we are responsible for each other's well-being. We are one family, one community, and one people.
Current events have had a chilling effect on our sense of safety and security and are ugly reminders that bigotry, hatred and antisemitism remain alive in our country.
"When it comes to the pressing needs of the community, we have mobilized. We have made this investment," says Joel Marcovitch, JewishColumbus' CEO. "This relieves a huge financial burden off our agencies and congregations in Columbus."
We are asking you to make your pledge today or add to your already generous gift. Help JewishColumbus continue to ensure a safe and vibrant community for you and your family.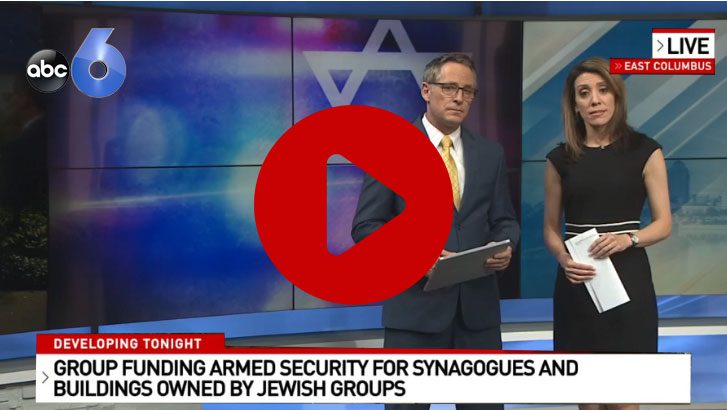 "Nothing is more important than feeling safe and secure in the places that we gather," said Robert H. Schottenstein, Chair, JewishColumbus Board. "Sadly, this appears to be the new normal."
The time to act is now. There are only 6 weeks left before we close our 2019 Annual Campaign.
Please DONATE to ensure the safety of our community.
---