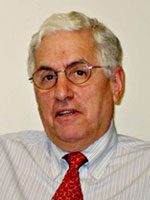 Tax Relief for Hurricane Victims
By Steven Woolf
The IRS is providing several types of tax relief for those affected by hurricanes hitting Texas, Florida, Georgia, Puerto Rico and the U.S. Virgin Islands.
The IRS has extended the filing dates for a number of tax return filings for individuals and businesses in the impacted areas. In addition, the IRS has relaxed procedural and administrative rules for retirement plan loans and hardship distributions to certain participants in 401(k), 403(b) and 457(b) plans. 401(k)s and similar employer-sponsored retirement plans can make loans and hardship distributions to hurricane victims and members of their families.
Under this broad-based relief, a retirement plan can allow a hurricane victim to take a hardship distribution or borrow up to the specified statutory limits from the victim's retirement plan. It also means that a person who lives outside the disaster area can take out a retirement plan loan or hardship distribution and use it to assist a son, daughter, parent, grandparent or dependent who lived or worked in the disaster area. Hardship withdrawals must be made by Jan. 31, 2018. See IRS.gov/hurricaneharvey and IRS.gov/hurricaneirma for a current list of all tax relief available in these disaster areas and others.
In addition to the relief announced by the IRS, Congress passed legislation to provide additional tax-related disaster assistance. Provisions covered by the tax legislation will (1) eliminate the current requirement that uncompensated personal casualty losses exceed 10 percent of adjusted gross income to qualify for deduction; (2) eliminate the current requirement that taxpayers itemize deductions to access this tax relief; (3) provide an exception to the 10-percent early retirement plan withdrawal penalty for qualified hurricane relief distributions; (4) allow for the re-contribution of retirement plan withdrawals for home purchases cancelled due to eligible disasters; (5) provide flexibility for loans from retirement plans for qualified hurricane relief; (6) temporarily suspend limitations on charitable contribution deductions associated with qualified hurricane relief made before December 31, 2017; (7) provide a tax credit for 40 percent of wages (up to $6,000 per employee) paid by a disaster-affected employer to each employee from a core disaster area.
Article appears as originally published in the Ohio Jewish Chronicle Thursday, October 12, 2017.

Steven Woolf is the senior tax policy counsel for the Jewish Federations of North America (JFNA) and is a tax professional with extensive experience in individual and corporate tax, lobbying, and knowledge management. He is JFNA's chief Washington advocate on legislative proposals, administrative regulations and public policy issues regarding nonprofit tax issues. Woolf will be the guest speaker at the Columbus Jewish Foundation's Legal & Tax Advisory Committee meeting on December 14, 2017. Call the Columbus Jewish Foundation (614) 338-2365 for more information.