Connecting With Our History and Our Global Jewish Community in Warsaw
As Jews, our history is what makes us who we are, and its gravity is powerful. Growing up on a well-manicured, suburban street here in Columbus, this history often felt remote, existing only in my grandmother's old photo albums from Germany.
Since I was a teen and knew what happened "there," I yearned to return and seek out what remained in the landscape of her black and white photographs. My family's history pulled me closer to a world that once was and should never be forgotten.
And when an opportunity arose to travel to Poland, I felt this yearning once again.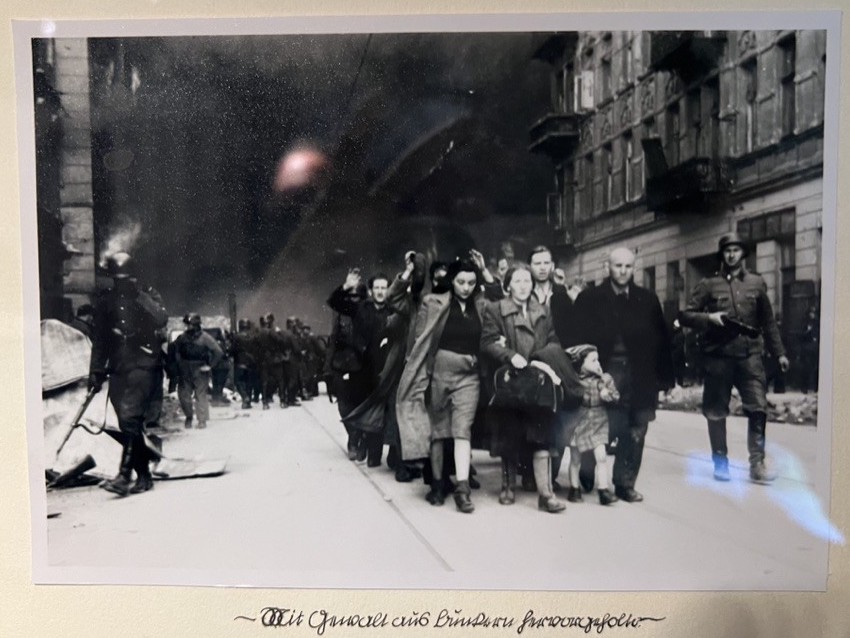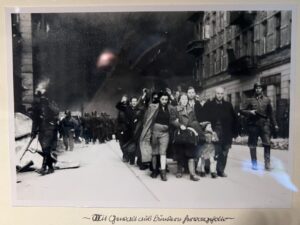 Two weeks ago, I spent Erev Pesach in Warsaw with a community deeply in need of something to celebrate. On an invitation from the Chief Rabbi of Poland, a delegation of Columbus Jewish community leaders, spent seder* with Ukrainian refugees whose lives had been upended by the war with Russia.
On a personal level, this trip meant everything. In college, I studied Russian and German and lived abroad in Moscow and Berlin, becoming a lifelong student of European and Jewish history. Strangely, I never made it to Warsaw, to Miła 18, the address where leaders of the 1944 Ghetto Uprising lay buried in the ground. I longed to touch the earth at this spot and hold it in my palm; maybe out of reverence or hope that history might haunt me a little less.  Because maybe the world had learned and wouldn't repeat its mistakes? But then again, here we were witnessing yet another humanitarian catastrophe.
Before we left Columbus, I knew this trip was unlike any other. We were plunging into a real-time calamity of loss, displacement and grief. This would not be the world of black and white photographs.
Our feelings were mixed and complicated. JewishColumbus' incoming Board Chair, Liz Shafran summarized it perfectly:
I have spent the last few days having the great pleasure of touring colleges with my high school aged daughter. As I anticipate what the next 72 hours might be like, I am struck by what I imagine will be a startling difference in situations. I will be meeting people whose lives have been completely upended in a very abrupt manner. They have had to make difficult decisions about what they will flee their homes with, not knowing if and when they may return, and to what they will return to.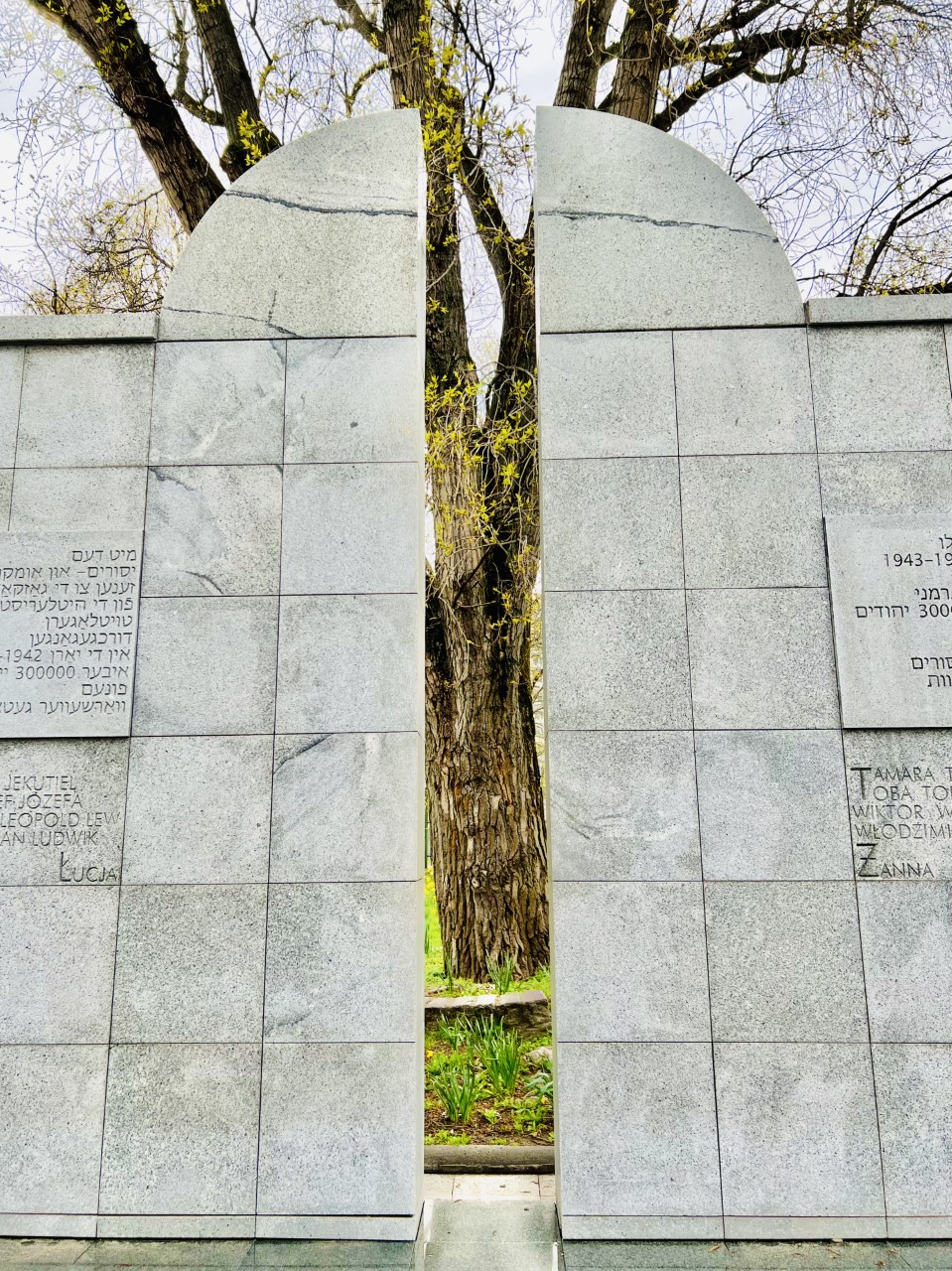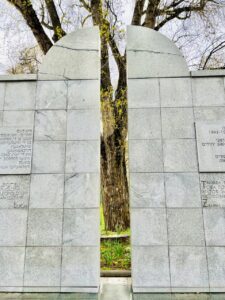 As a member of the JewishColumbus staff, I shared Liz's feelings and was eager to see our international partners' work in real time. Theoretically, I understood what they did to help Jews caught in global hotspots, but I had never actually seen it.
During our first morning in Warsaw, we met Marie-Claire Levy, a Campaign Manager at the American Jewish Joint Distribution Committee (JDC). While we gathered in our hotel lobby, she briefed us about the situation on the ground in Warsaw. It was comforting to learn that the JDC was providing housing for hundreds of Ukrainian Jewish refugees in cities throughout Poland. And right around the corner from where we were staying at the Marriott, there were 160 people residing at the Hampton Inn.
Marie-Claire explained how the JDC's work extends beyond providing housing. They offer medical, mental health and logistical support, including evacuation services and connections to organizations like the Jewish Agency for Israel (JAFI) and HAIS, who help people immigrate to Israel or relocate to other European cities.  Polish Jewish Community buildings, similar to our JCC, have donation storerooms, so people can have fresh clothing and their children can have games and toys. In fact, each hotel has a "Children's Room," which is staffed by volunteers who facilitate fun activities to keep kids busy. That way, their parents have time to figure out logistics, what to do or where to go next.
Later in the day, we ventured over to the Hampton Inn to speak with a mom and her youngest daughter. Galina told us about how she fled her town, Melitopol, located between the Crimean Peninsula and Mariupol. She told us what life was like before the war, how her city boasted a vibrant Jewish community.
Through tears, Galina recalled the day she took her two daughters and left; how in a matter of hours, her life as she knew it was forever changed. She spoke of her mother, still in Melitopol, and how the city is now under siege, blockaded by the Russian army. She wasn't sure if people could get groceries or if there were any humanitarian corridors left open.
The one thing Galina said that stuck with us was how she knew to look for the JDC when she crossed the Ukrainian border. Due to JDC's presence in the region, she was well acquainted with JDC workers' turquoise jackets and spotted them immediately as she crossed into Poland.
Galina knew that our Jewish community would be there to help her and her daughters in a moment when all felt lost. She felt the inexplicable force drawing Jews together around the globe, making us feel safe. There is no impact greater than this.
We will never forget the seder that night in Warsaw. As Liz described, "We felt blessed to be able to sit with Ukrainians, who have undergone their own exodus from a terrible situation."
Harrowing times and moments of joy are often intimately interwoven with one another, and I think that's because they carry the same emotional weight of what brings us together. But this confluence is our story, and seeking out opportunities to grow our capacity for love and empathy is what keeps the Jewish soul alive. It's the heartbeat of our nation — what sets us apart and makes us who we are.
Joanne Strasser is our Chief Marketing & Communications Officer and a JewishColumbus Lion of Judah.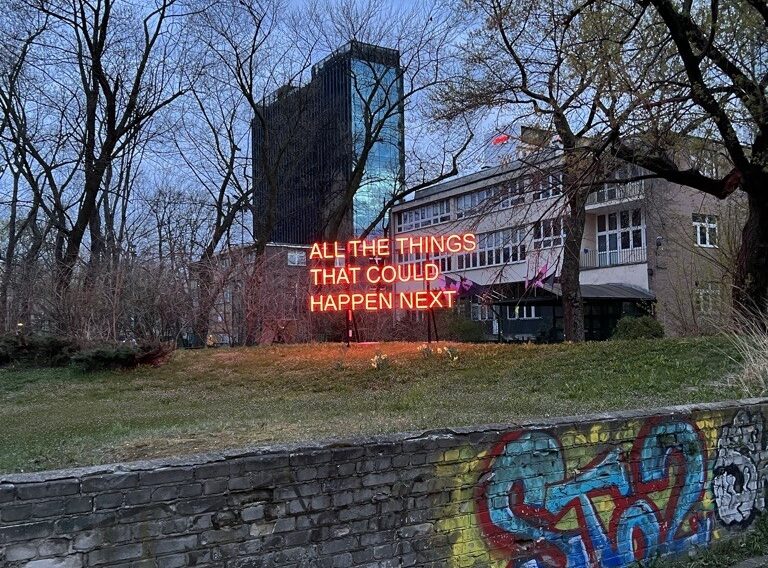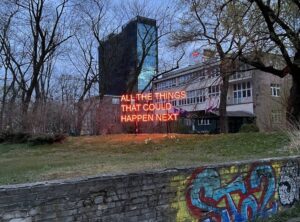 *This Warsaw seder was made possible through a generous gift from The Jay and Jeanie Schottenstein Family Foundation.