Lynne Garfinkel has served as the Chair of Women's Philanthropy (WP) for the last two years. With her incredible leadership, WP has continued to flourish, as she guided the Committee through the Federation/Foundation transition, helped to evolve the Committee's goals, and recruited so many women to get involved by using WP as an on-ramp to learning more about JewishColumbus. Lynne will be moving to Colorado at the end of the summer, and we are going to miss her enthusiasm, dedication, and leadership. We wish her luck in all of her new endeavors and hope to see her on trips back to Columbus to visit!
Welcome Jane Bodner and Emily Kandel as new Women's Philanthropy co-Chairs.
Emily Kandel has worked as a Jewish professional since graduating from the University of Maryland, College Park in 1998. Currently, she is a Regional Recruiter at the American Israel Public Affairs Committee (AIPAC). Prior to this role, Emily was an Area Director for AIPAC's Wall Street Division, as well as Greater Manhattan. Emily also spent time in the Development Departments at the Birthright Israel Foundation and Temple B'nai Jeshurun in Short Hills, NJ. Emily was born and raised in Columbus, Ohio and she and her husband Elan, and their three children, Gabriella (9), Zoe (7) and Asher (2.5) recently moved to Bexley after living in New York and New Jersey for the past 14 years.
Jane Bodner spent almost 10 years working at LBrands, in strategy and operations, and now works as a strategy consultant. Jane has been involved in the Jewish community since graduating from the Ohio State University and is a Board Member at JewishColumbus. She also serves as a member of the community impact committee, initiated the under-40 leadership group gatherings, and is also chairing the CJDS development committee. Jane lives in Bexley with her husband and 3 kids.
Originally from Long Island, Wendy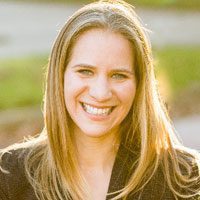 Young earned a B.S. From the University of Massachusetts at Amherst with a major in Sport Management and a minor in Judaic Studies. She has over 15 years experience in Fundraising and Development working at Hazon a Jewish environmental organization as the Cross USA ride director, Hillel at the University of South Florida in Tampa and Rutgers University in New Jersey, the American Cancer Society as well as most recently on the Advancement Team at Ohio Wesleyan University. In her spare time Wendy likes to run half marathons and has recently completed her certification in a 200hr Yoga Teacher Training program. She lives in Upper Arlington and is happily married to Seth Young. Their daughter, Rachel Leah, was born this past May.
Please welcome Wendy, and look-out for email introductions when she's here full-time this Fall! in the meantime, please continue to contact Lisa Wein, Director of Events and Missions. Lisa will stay on as Women's Philanthropy director during the transition and can be reached at lisa@JewishColumbus.org.