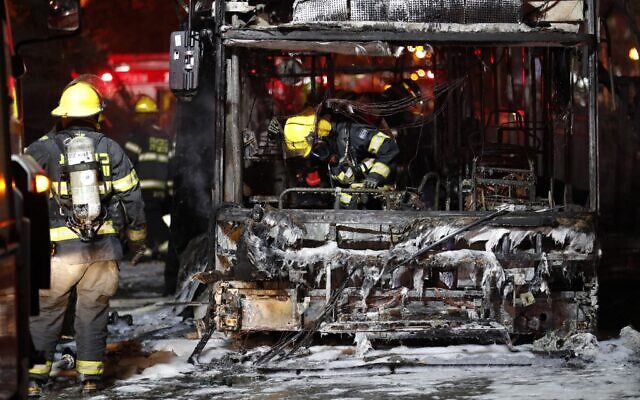 JewishColumbus is committed to keeping you up to date on the latest developments in Israel. Please check back here for the latest updates. You can also check out Jewish Federations of North America's resource page for further information.
Speaking out against anti-Semitism
Columbus Jewish leaders spoke out addressing the cease-fire in Israel and rise in anti-Semitism locally and abroad. In case you missed it, we have the press conference video recording here.
Update 5/21/2021:
We are cautiously optimistic as a ceasefire seems to be holding in Israel, hopefully marking the end of more than 11 days of fighting. Please see JFNA's latest update with all the details. Also in case you missed it, you can view yesterday's Virtual Solidarity Mission to Israel which was broadcast live from Tel Aviv.
Update 5/19/2021:
Join a Virtual Solidarity Mission
Tune in Thursday, May 20, at 1 p.m. Eastern Time for a virtual solidarity mission hosted jointly by the Jewish Federations of North America and The Jewish Agency for Israel. Eric Fingerhut, CEO of JFNA, and Amira Ahronoviz, Director General and CEO of The Jewish Agency for Israel, will be our eyes and ears on the ground, bringing us personal stories of coping and resilience from a broad range of Israelis. Register now
Please see this comprehensive update on what is happening in Israel at the moment, prepared by our Israel office, including links to videos and other information.
Update 5/14/2021:
As we head in to Shabbat, followed by Shavuout – JFNA has provided another update on the on-going situation here.
Update 5/13/2021:
In case you missed it – JewishColumbus hosted a live panel discussion about the current situation in Israel. The video is available here on Facebook.
JewishColumbus CEO Joel Marcovitch was joined by panelists:
Dr. Gadi Hitman – Lecturer, Department of Middle Eastern Studies at Ariel University, Israel
Merav Livneh-Dill – Director of Synergy and Interfaces in the Strategic, Planning & Content Unit at Jewish Agency for Israel
Michal Avera Samuel – Senior Shlicha & Director, Israel & Overseas at Jewish Columbus
As the third day of fighting in Israel continues, JFNA's Israel office has once again prepared this update and background on the latest of what is going on.
Update 5/12/2021:
Israel still remains under constant threat from rocket attacks. On average, a rocket has been fired at Israel every two minutes, 24 hours a day, since fighting began. This has resulted in over 1,000 rockets being launched in to Israel since 6:00pm Monday evening.
The situation still continues to evolve hour by hour. Jewish Federations of North America's Israel team has provided another update about what has transpired over the past 24 hours here.
Update 5/11/2021:
There has been a major escalation in violence over the past 24 hours. Since Monday, over 700 rockets have been fired at Israel. Please find here an extensive update sent early Tuesday (5/11) from Jewish Federations of North America's Israel team about what is happening on the ground. Since that update, there has been a massive barrage of rockets over coastal and central Israel – including Tel Aviv. Initial reports have indicated that there are injuries and casualties.
We have been in close contact with our friends in our partner city, Kfar Saba, to offer support and well wishes. As the situation evolves, we will continue to be in touch with Kfar Saba and will provide updates as we have them.
We pray for all of those affected. We stand in solidarity with Israel and we say a prayer for her: Avinu she-ba-shamayim, stronghold and redeemer of the people Israel: Bless the State of Israel, the beginning of our redemption. Shield it with your love; spread over it the canopy of your peace.
We encourage you to use JCRC's Israel Education webpage for links to Israel news sites with up-to-date information.
You are invited to two separate webinars on the situation in Israel over the next two days:
Wednesday, May 12 at 1:00 – 2:00 p.m. Eastern
Special briefing on the latest on the escalation in Israel, with the Israel Defense Forces' Spokesperson, Lieutenant Colonel Jonathan Conricus.
Thursday, May 12 from 12:00-12:30 p.m. Eastern
Join former Member of Knesset and expert in international law, Michal Cotler-Wunsh as she addresses the questions "What are the causes behind the current flare-up of violence in Israel? What's really going in Jerusalem and Gaza?"
REGISTER HERE