Jewish American Heritage Month
is an exceptional occasion dedicated to the recognition and honor of the invaluable contributions made by Jewish Americans. However, our celebration extends far beyond a single month and encompasses the entire year! Since its establishment in 2006 and its annual reaffirmation, Jewish American Heritage Month provides an ongoing opportunity for all Americans to embrace and find inspiration in the extraordinary achievements of Jewish Americans throughout our nation's rich history and diverse cultural tapestry.
The impact of Jewish Americans resonates deeply in various domains, whether it be the captivating world of entertainment with iconic works like The West Wing and Jurassic Park, the creation of beloved childhood icons, groundbreaking advancements in wireless internet technology, or the significant milestones achieved in the Supreme Court.
In Columbus, Ohio, Jewish individuals have been documented as residents since 1803, with many choosing Columbus, Cincinnati, and Cleveland as their cherished homes. The initial Jewish settlers in the United States originated from Dutch backgrounds, and in 1783, Philadelphia's Jewish community established the country's first immigrant aid society.
Currently, the Jewish population in the United States stands at 5.3 million, representing just 2.2% of the overall population, yet the impact of Jewish Americans can be felt daily. 
We have decided to highlight a few Jewish Americans throughout the years.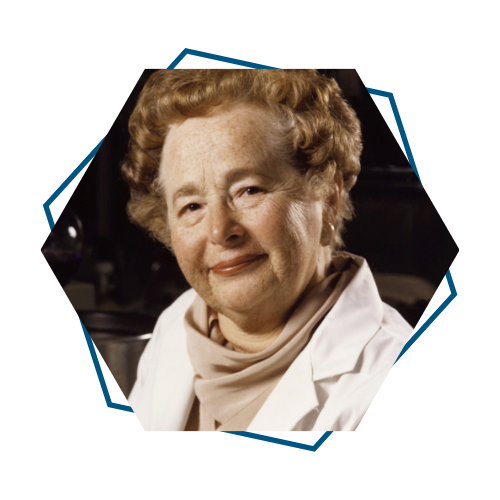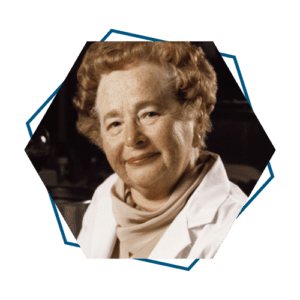 Dr. Gertrude B. Elion
1918 – 1999
American biochemist and Nobel Prize laureate
Gertrude B. Elion, a distinguished scientist, was born in 1918 in New York. Throughout her remarkable career, she made significant contributions to the field of medicine by playing a vital role in the development of drugs to combat numerous critical illnesses, such as malaria and AIDS. In recognition of her groundbreaking work, she was awarded the Nobel Prize for Medicine in 1988. Sadly, Gertrude Elion passed away on February 21, 1999, in Chapel Hill, North Carolina.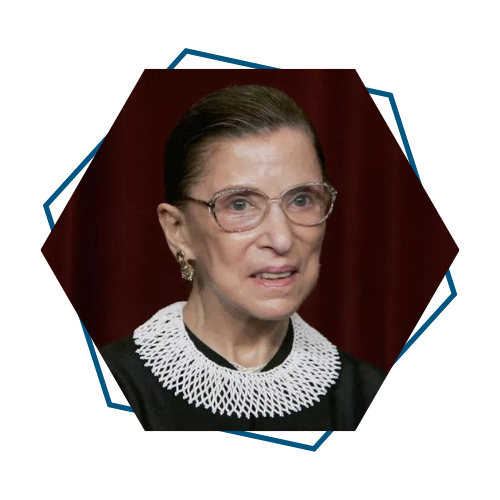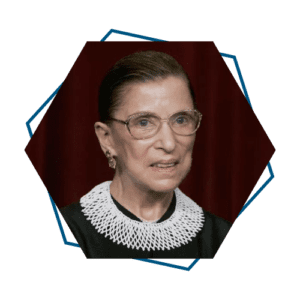 Ruth Bader Ginsberg
1933 – 2020
Supreme Court Justice and human rights advocate
Ruth Bader Ginsburg, known as "R.B.G.," was a trailblazing figure who inspired generations of women to overcome gender barriers. She became the first Jewish woman on the Supreme Court and championed gender equality throughout her career. Despite facing discrimination, she excelled academically at Columbia Law School and went on to become a law clerk and professor. Ginsburg played a vital role in founding the Women's Rights Project at the ACLU. Appointed to the Court of Appeals in 1980, she served for thirteen years before being nominated to the Supreme Court. As a Justice, she authored important opinions, fought against gender-based admissions policies, and worked to address gender pay disparities. Ginsburg passed away on September 18, 2020, leaving behind a lasting legacy as a pioneering advocate for justice and equality.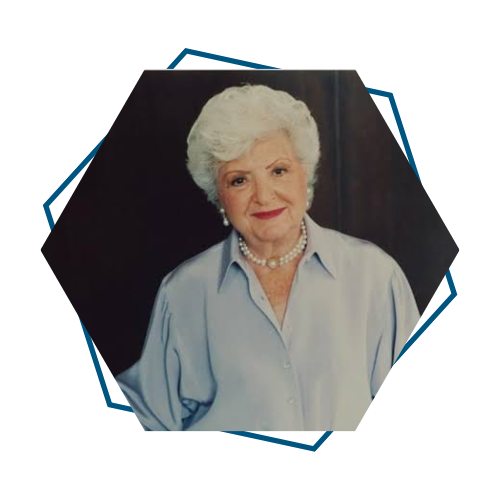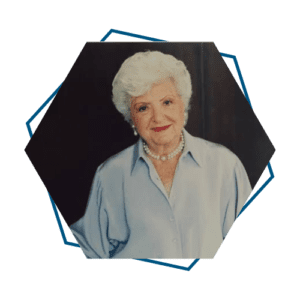 Ruth Handler
1916 – 2002
Co-Founder of Mattel, Inc.
Meet Ruth Mosko Handler, the brilliant mind behind the iconic Barbie doll! But did you know that her most impactful work lies in the realm of prosthetics for breast cancer survivors?
In 1939, Ruth and her husband Elliot kickstarted Mattel, a toy company, right from their humble garage. Together, they designed an array of captivating toys, sealed contracts, and ran the company as a dynamic duo.
Fast forward to 1959, and the Barbie doll was born—named after Ruth's own daughter. This sensational doll quickly became America's favorite, followed by the introduction of the lovable Ken doll, named after her son.
Ruth faced her own battle with cancer in 1970, which unfortunately led to her stepping away from Mattel in 1975. However, from adversity came inspiration! Her experience fueled the creation of Nearly Me, a company dedicated to developing prosthetic breasts for courageous cancer survivors.
Let's celebrate the incredible journey of Ruth Mosko Handler—a Jewish American trailblazer who revolutionized the toy industry and uplifted the lives of countless individuals.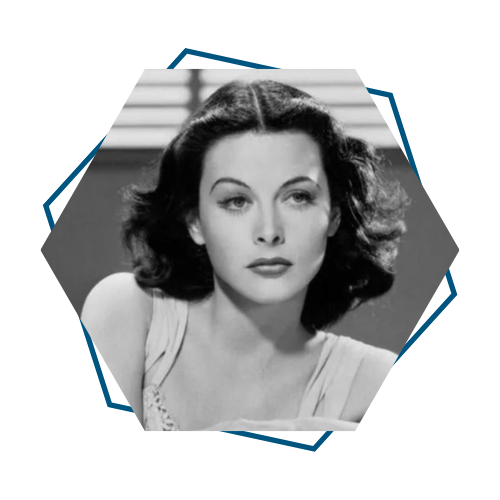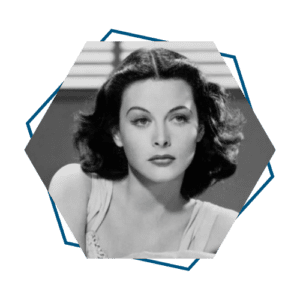 Hedy Lamarr
1914 – 2000
Inventor, scientist and actress
Hedy Lamarr, a Hollywood star in the 1940s, captivated audiences with her beauty and performances in films like "Algiers" and "Samson and Delilah." Beyond her acting talent, Lamarr held a patent for frequency-hopping technology, crucial for Bluetooth and Wi-Fi development. Born as Hedy Kiesler in Austria, she had a passion for inventing nurtured by her father and cultured upbringing. Lamarr dedicated her free time to inventions, collaborating with Howard Hughes on plane improvements. During World War II, she developed frequency-hopping technology to combat German submarines. Despite challenges, her invention gained recognition, benefiting GPS and military satellites. Forbes acknowledged her contributions in 1990. Hedy Lamarr's legacy endures, even after her passing in 2000.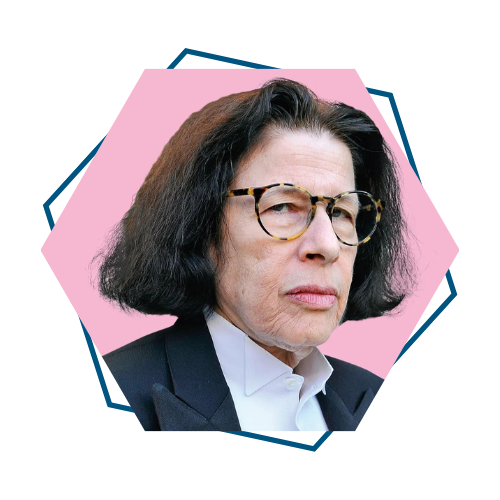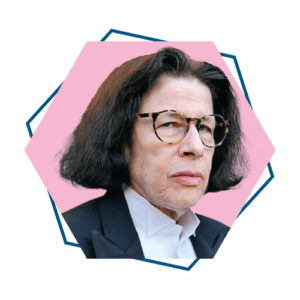 Fran Lebowitz
1950 – Present
American author, public speaker, occasional actor
Known for her sharp tongue and no-nonsense attitude, Fran Lebowitz fearlessly dissects society's quirks and foibles, leaving us in stitches and deep in thought. Her wit is unmatched, and her words hit like a refreshing gust of truth in a world of pretense.
From her unforgettable essays and interviews to her captivating acting, Fran's distinctive voice has become a guiding light for those seeking a dose of honesty and humor. Her insights on everything from politics to pop culture will have you nodding your head in agreement while simultaneously bursting into laughter.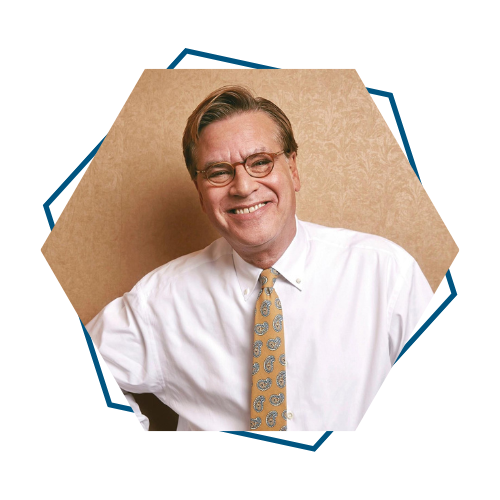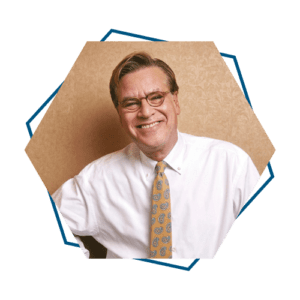 Aaron Sorkin
1961 – Present
American playwright, screenwriter and director
Aaron Sorkin is a highly acclaimed and recognizable screenwriter of our time. Known for his primetime drama "The West Wing," his writing style is distinctive, featuring witty and fast-paced dialogue, morally driven stories, and intelligent yet sharp-tongued male protagonists. While he is most associated with government and political narratives, Sorkin has also delved into the media industry, particularly television.
Though his style may divide opinions, there's no denying Sorkin's brilliance as a writer. He has created modern classics like "A Few Good Men" and achieved recent success with films like "The Social Network." With accolades including an Academy Award, a Golden Globe, and multiple Emmys, Sorkin remains a powerful force in both Hollywood and television.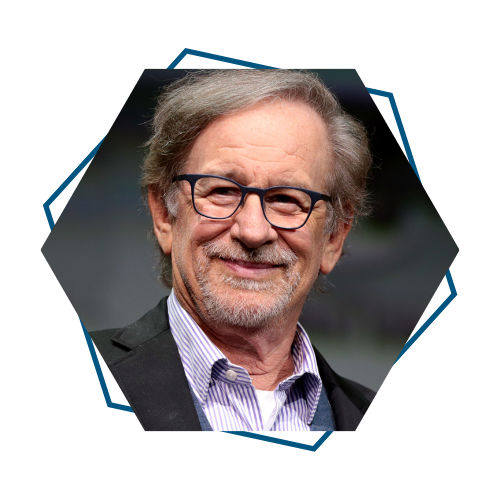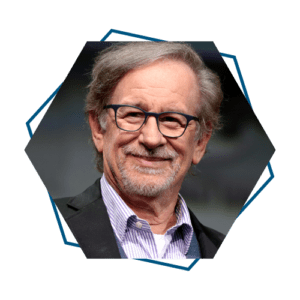 Steven Spielberg
1946 – Present
Director and producer
Steven Spielberg is a celebrated American filmmaker known for his immense success and critical acclaim. Born in Cincinnati and raised primarily in Phoenix, Spielberg began his filmmaking journey as a teenager, creating short films on super 8. At just 16 years old, he directed his first feature-length film, "Firelight" (1963). His breakthrough came with the made-for-TV movie "Duel" (1971), followed by the critically acclaimed "Sugarland Express" (1974). However, it was the iconic blockbuster "Jaws" (1975) that solidified his reputation, earning massive box office returns and multiple Academy Awards. Spielberg's subsequent films, including "Close Encounters of the Third Kind" (1977), "Raiders of the Lost Ark" (1981), "ET the Extra-Terrestrial" (1982), "Schindler's List" (1993), "Jurassic Park" (1993), and "Lincoln" (2012), have become modern classics. Besides his directing career, Spielberg has produced over 150 film and television projects, earning him three Academy Awards and numerous accolades. His films are renowned for their groundbreaking effects and profound impact on audiences. In 2018, Spielberg directed the well-received adaptation of the popular science fiction novel, "Ready Player One." His contributions to the film industry have solidified his status as an influential and highly regarded filmmaker.
Jewish Americans have left an indelible mark on the world with their trailblazing endeavors.