Leadership JewishColumbus Completes Third Cycle, Empowering Young Professionals for Leadership Roles in the Columbus Jewish Community
JewishColumbus is proud to announce the successful completion of the third cohort of Leadership JewishColumbus, a program designed to develop and cultivate leadership skills among young professionals in the Jewish community.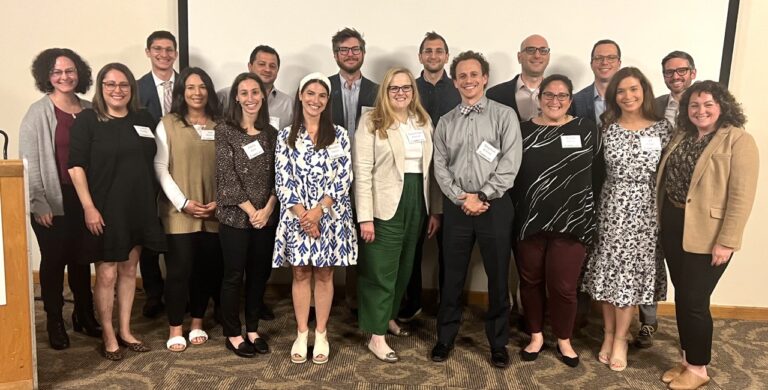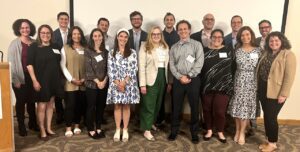 The latest cohort of Leadership JewishColumbus participants is as impressive as it is diverse! This year's participants represent over 10 different professional industries, including healthcare, real estate, law, finance, and consulting, showcasing the program's ability to attract talent from various sectors. Group members reside in communities across the greater Columbus area, spanning Bexley to Powell. Remarkably, over 60% of the participants entered the program with previous lay leadership experience from Jewish organizations in Columbus and other cities, reflecting their commitment to communal engagement.
These emerging leaders have already begun making significant contributions to the Columbus Jewish community. Many alumni from Leadership JewishColumbus currently serve on boards and committees of prominent organizations such as JewishColumbus, the Jewish Community Center, Wexner Heritage Village, Columbus Jewish Day School, Columbus Torah Academy, Young JewishColumbus and more. Their commitment to community involvement and dedication to Jewish causes have been instrumental in driving positive change.
Participation in Leadership JewishColumbus is a year-long commitment, featuring monthly sessions that provide participants with invaluable experiences. These sessions include visits to various agencies and synagogues, where they engage directly with community leaders, learn about different JewishColumbus functions, such as security and financial resource development, participate in Jewish text study, and refine their leadership skills. The program nurtures a deep understanding of the community's needs and equips participants with the tools to address them effectively.
The capstone projects undertaken by the Leadership JewishColumbus cohort this year focused on enhancing JewishColumbus' community reach and impact. To gather feedback and insights, the cohort created and distributed a community-wide survey that received an overwhelming response of nearly 100 participants in just two weeks. More than half of the respondents were individuals who do not actively contribute to the JewishColumbus annual campaign, demonstrating the program's ability to engage new segments of the community.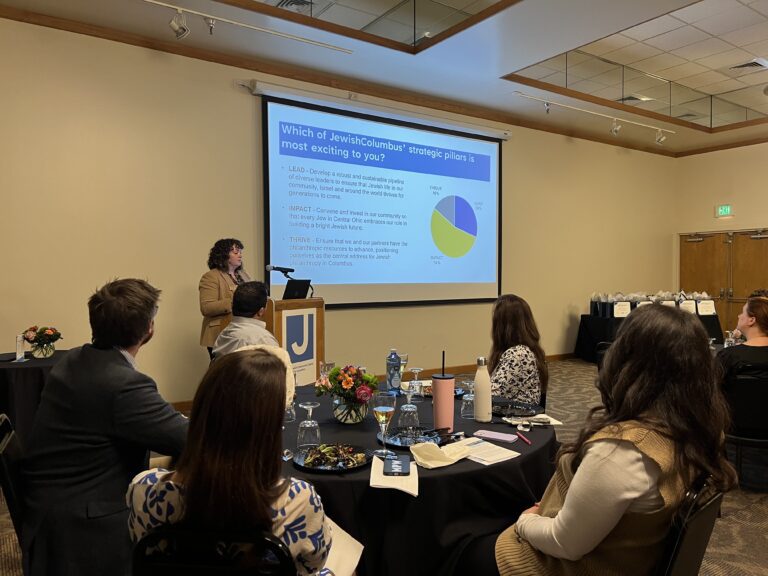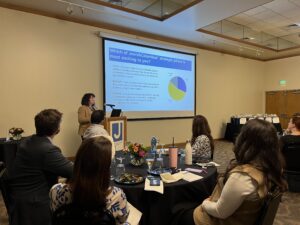 Based on their comprehensive analysis of the survey data, each group presented 3-5 recommendations on how JewishColumbus could expand its community reach. The suggestions included initiatives such as creating welcome bags for Jewish families moving to the area, establishing a community ambassador program to raise awareness of JewishColumbus' local impact, expanding programming and potential community spaces in various neighborhoods beyond the east side, cultivating new relationships with lapsed donors, and organizing a community-wide Shabbat event, similar to the successful #ShineALight campaign during Hanukkah.
Michelle Broidy, a cohort member of Leadership JewishColumbus, expressed her experience in the program, saying, "I learned leadership skills and techniques, and how to combine those skills with Jewish values. Additionally, I connected with a tremendous group of young leaders in Columbus that will continue to grow and lead in the future."
Susannah Wolman, Columbus Jewish Day School Board President and cohort member, added, "I also learned a lot about my own leadership style and met a fabulous group of individuals who are or will be part of the next generation of Jewish leaders. I look forward to watching my cohort grow in their lay leadership roles and speak to the needs of the community."
Sarah Ferrin, another cohort member, shared her thoughts on the program, saying, "Leadership JewishColumbus provided a unique perspective and allowed us to work collaboratively on understanding the needs of our community and to then take it one step further to think into the future on how we personally can impact this Jewish narrative."
JewishColumbus congratulates all the graduates of the Leadership JewishColumbus program and acknowledges their dedication and commitment to strengthening the Columbus Jewish community. Their passion and leadership will undoubtedly shape a vibrant and thriving future.
About JewishColumbus JewishColumbus is a nonprofit organization committed to building and sustaining a thriving and connected Jewish community in Columbus, Ohio. Through strategic initiatives, they mobilize resources and engage individuals, organizations, and partners to address the community's evolving needs, foster collaboration, and celebrate Jewish values and traditions. JewishColumbus serves as a catalyst for positive change, strengthening the bonds that connect people to each other, their heritage, and their community.
For more information, please contact Jess Reback, JewishColumbus Senior Director of Talent and Culture, at jessreback@jewishcolumbus.org.