As the second oldest Hillel in the United States, OSU Hillel serves thousands of Jewish students every year through a myriad of programming – from Kosher meals to Birthright, and everything in between. As Jewish college students navigate their place in the world, OSU Hillel acts as a bridge between a student's Jewish heritage and their ultimate role as engaged members of their future Jewish and secular communities.
"We offer a big cross section of programming because we understand that students come from a variety of backgrounds and different interests," says Joseph Kohane, executive director of OSU Hillel. "Our Jewish community and our students are diverse people with a variety of interests, a variety of backgrounds – Jewish backgrounds, general backgrounds and socioeconomic backgrounds."
Regardless of a student's background, when they reach OSU Hillel, they can choose programs that best meet their interests and goals. If a student is interested in advancing their Jewish education, OSU Hillel offers educational intensives. If a student wants to prepare delicious food at home, OSU Hillel offers Israeli cooking classes for all skill levels. If a student is working toward professional aspirations, OSU Hillel will employ their vast network to identify internship and mentorship opportunities in that field. If a student simply wants to spend time and celebrate with their Jewish community, OSU Hillel hosts "Brutus' Bar Mitzvah," an engaging event where they throw a bar mitzvah for Ohio State's mascot.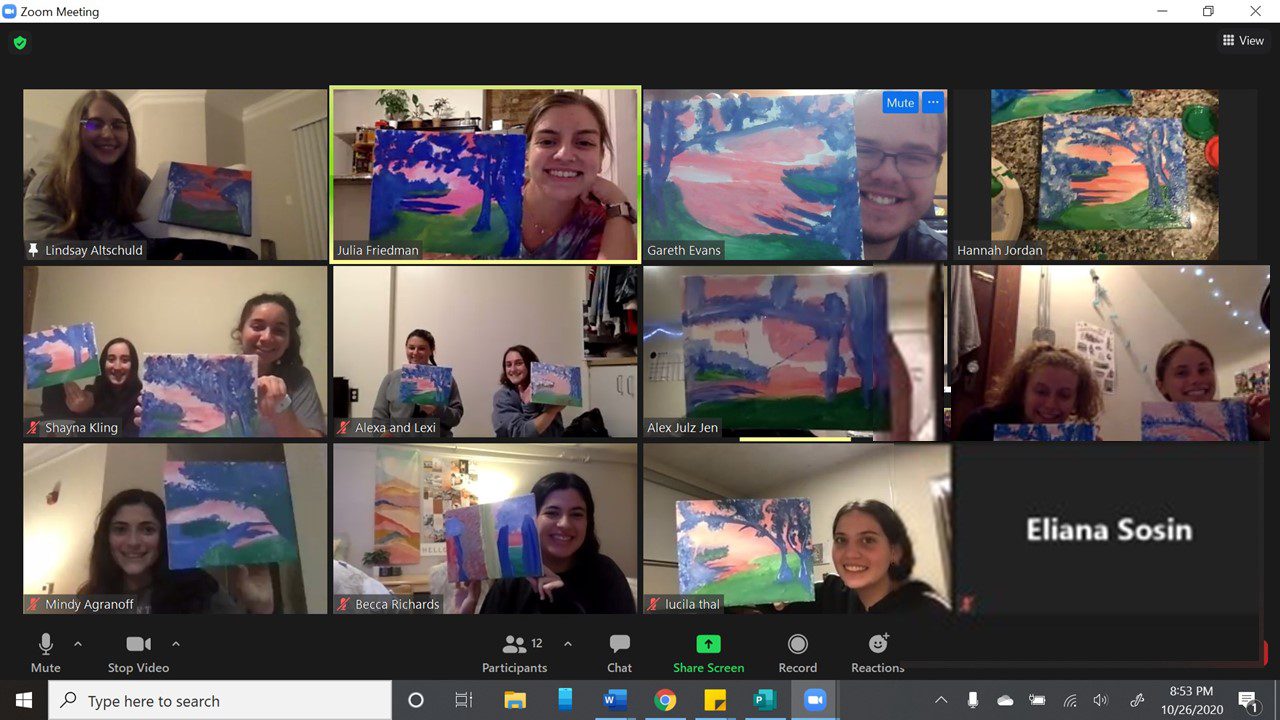 This short list of programs merely scratches the surface. In addition to their regular operations, OSU Hillel also adapted to the pandemic in an effort to continue their mission in safe and inventive ways. Through the changing tides of this year – and any year – OSU Hillel can rely on JewishColumbus for support.
"JewishColumbus is very supportive of OSU Hillel, and we're very grateful," says Kohane. "It would take a lot of individual contributions to reach the number that JewishColumbus makes available to us via grants.
"[More than that], JewishColumbus is an ally. It's a source of support and concern for what we do. JewishColumbus really does represent the heart of the Jewish community in Columbus. To have an organization that actively cares about our mission and wants to be helpful to the extent that they can – as a friend, as an ally, as a supportive force – is really gratifying."
You can help OSU Hillel – and so many more local Jewish institutions – when you give to JewishColumbus. We support the Jewish Community at every stage and facet of life.